Peachtree Special Risk Brokers
Specializing in placing unique and complex accounts, our brokers are insurance and program specialists with access to an extensive network of insurance companies offering excess and surplus lines coverage. We offer a distinct value proposition to retail partners; exceptional coverage experience across a wide range of property and casualty lines of business and access to well-established insurance company relationships often unavailable to retail agencies on a direct basis.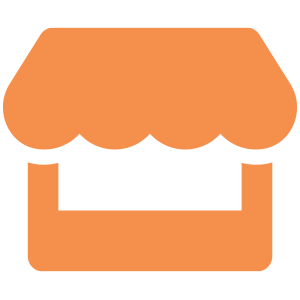 Areas of Specialty
We specialize in property, casualty, and professional liability brokerage. Our key areas of focus are national and regional real estate schedules, habitation (condos and apartments), public entities, builder's risk, hospitals, nursing homes and ALF, manufacturing and distribution, contractors, restaurants, hotels, and growers. Our national scope of operations and significant market penetration provide us the leverage to negotiate the best terms for our agent customers at more competitive pricing.
Key Strengths
Our key strengths are the ability to offer large capacity through both admitted and non-admitted markets, analytics including AIR and RMS, manuscript forms and endorsements, and seasoned claim professionals. Our culture is built on integrity, innovation, superior capabilities, and discipline. We view insurance differently and use our experience, carrier relationships, and principled customer focus to deliver first-class service and solutions.
Liz White
President, Property
Liz assisted in forming Peachtree Special Risk in 2000 after beginning her insurance career at Marsh & McLennan Atlanta in 1993 and transitioning to a wholesale property broker at Gresham & Associates in 1996. She was promoted to President of Peachtree in 2011. Liz was also instrumental in the development and launch of Bridge Specialty Group, which unites more than 25 boutique wholesale brokerage brands, including Peachtree. She was promoted to the Director of Retail Distribution for Bridge Specialty Group in 2021. Liz specializes in layering large public entities and schools, real estate, technical risks, including food processing and agriculture, healthcare, multi-family, and builder's risk. She also specializes in placing reinsurance for captive programs and risk pools, negotiating manuscript forms, wrap-around coverages, and developing programs for large groups. Liz's excels at placing catastrophic exposed risks and hard to place loss leaders. Liz graduated from Georgia State University in 1995 with a Masters of Business Administration and a concentration in Risk Management and Insurance. She graduated from the University of Miami in 1991 with a Bachelor of Science in Communications and English. Liz holds insurance licenses in 34 states, including a Georgia Property and Casualty Agent's License and Georgia Surplus Lines Broker's License. She has professional designations of Associate in Surplus Lines Insurance and Chartered Property Casualty Underwriter. Liz is currently a member of the President's Council for the University of Miami and a Risk Management Foundation Trustee for Georgia State University.
April Carter
Vice President, Profit Center Leader
April Carter leads Peachtree Special Risk Brokers, LLC, and Hull & Company, LLC in Metairie, Louisiana. She joined PSR in May of 2001 as its 14th teammate. She initially served as the Accounting and Operations Leader for all PSR locations. In 2008, April assisted in establishing a London brokerage operation for the company. This experience provided her with invaluable insight into how Lloyd's of London operates. In 2011, April relocated to Louisiana to lead the PSR and Hull offices. She served for several years on the Louisiana Surplus Lines Association, including serving as the President in 2018. April graduated from the University of Georgia with a B.S. in Business Administration.
John Vedder
Executive Vice President, Profit Center Leader
John Vedder is the Executive Vice President and Profit Center Leader for Peachtree Special Risk Brokers in the Atlanta office, a position he has held since 2017. John is also the Regional Leader for the PSR Region within Bridge Specialty Group, a team of companies focused on bringing the power of collective size and specialty to the wholesale brokerage marketplace.
John joined Peachtree Special Risk Brokers in 2006. He began building his property book of business when he moved to MacDuff Underwriters in 2007. 
John is a graduate of the University of Georgia and holds a BBA in Risk Management and Insurance.  John also has an Associate in Risk Management (ARM) and an Accredited Advisor in Insurance (AAI).
John enjoys spending time with his family (wife and two children), traveling, hunting, fishing, and attending UGA football games.
Alex Kullman
Executive Vice President, Profit Center Leader
Alex Kullman is an Executive Vice President at Bridge Specialty Group and has been a Wholesale broker specializing in large Casualty placements for more than 30 years. He started his career out of college as a trainee with the AIG and began underwriting Umbrella Liability at Lexington Insurance. In 1985 Alex was one of the founding partners of Tri-City Insurance Brokers, which quickly became one of the largest privately held wholesalers in the U.S. Before joining Bridge Specialty Group, Alex was a placement leader and producer at CRC. He has extensive experience and knowledge of the global market, including the Bermuda and London markets. Alex looks forward to finding solutions to your Complex Casualty accounts. 
Barry Morris
Vice President, Profit Center Leader
Barry Morris started his career with Lumber Mutual, where he worked for 12 years, managed three states, and was the top producer in consecutive years. When Lumber Mutual closed, he moved to Rankin Insurance in Birmingham, Alabama, for one year until moving to PSR. Barry spent the first five years in the Lake Mary, Florida, PSR office, where he was named Profit Center Leader after four years. That office relocated to St. Petersburg, Florida, in 2008 with three teammates. The office now has 33 teammates in three locations, including Sarasota and Indianapolis. 
David O'Keeffe
Executive Vice President, Chief Operations Officer, Profit Center Leader
David is Executive Vice President of Hull & Company and Peachtree Special Risk Brokers and runs the Basking Ridge, New Jersey, and Fort Lauderdale Florida, offices. Hull & Company and Peachtree Special Risk Brokers are wholesale property casualty insurance brokerage & binding firms and are focused on cutting–edge creativity, market relationships and superior service. David is also Wholesale Practice Leader for Casualty/Construction for Brown & Brown Wholesale Segment, Bridge Specialty Group. 
Prior to joining Peachtree in 2009, David was President of Camford National Insurance Brokers, a wholesale brokerage serving P&C agents nationwide. David oversaw all Camford's operations and the distribution of product. 
Before forming Camford National in 2006, David served on the executive team of Oxbridge Insurance, as VP/Partner. He had management and operations responsibility, including IT infrastructure. He mentored brokers and assistants in technical and coverage issues while handling the appointment of new carriers and retail agents. David provided a stable base of renewal business to other brokers and assisted developing a five-year strategic plan. 
Prior to that, David was national sales manager at Oxbridge, where he coordinated all aspects of sales for various carriers & brokerage markets. He coordinated and assisted in more than tripling company growth from 2005, restructured and redeployed the staff into three teams, introduced standardized process in order to improve service, reduced turnaround time and operational costs. 
Prior to joining Oxbridge in 1995, David was an underwriter with F.B. Beattie & Co, where he underwrote with Essex Ins. Company, Lloyds of London, and SAFECO Surplus Ins. Company. He also held positions with G.A. Mavon, and Excess Market Brokers, Chicago, Illinois. 
David began his insurance career in 1990 with Alexander Howden, London, where he quickly progressed into a broker position in the North American Division. 
David is a native of Ireland and attended Clongowes Wood College, Naas, Co. Kildare, and Stratford College in Dublin.  
Tim Ramsey
Profit Center Leader
Tim joined Hull & Company in January of 1998 in the Charlotte, North Carolina, office to build our personal lines E&S business in the Carolinas. After being elevated to the role of National Personal Lines Leader for Hull & Company in 2000, Tim assumed the role of Profit Center Leader of the Hull Charlotte office in 2008.  As well as leading the Hull Charlotte team, Tim also assumed the role of Personal Lines Practice Group Leader nationally for Brown & Brown's Wholesale Segment, now known as Bridge Specialty Group. In 2016, Tim also took over leadership of the Peachtree Special Risk brokerage profit center operations also located in Charlotte NC.  Tim continued to successfully grow both Charlotte operations profit centers into a combined $16 million revenue operation before assuming the role of Regional Vice President for Bridge Specialty Group's Southeast E&S binding authority business. Tim is a North Carolina native and obtained a bachelor's degree in business administration from the University of North Carolina at Chapel Hill and later completed his MBA at the University of North Carolina at Charlotte. He enjoys skiing, golf, attending Carolina Panther games, and traveling with his family.   
Ben Meyers
Vice President, Profit Center Leader
Ben Meyers began his insurance career in the Peachtree Special Risk Brokers, LLC office in Stockbridge, GA. He was under the tutelage of Liz White before transitioning to our office in Boca Raton, FL, as a property broker. Eight years into his tenure in Boca Raton, he was promoted to lead the office. With 15 years in the industry, Ben has extensive knowledge of Florida property risks, exposures, and markets. Ben graduated from the Georgia State University with a BBA in Risk Management and Insurance.